On Saturday 7th October, I led a walk as part of the Love Arts Festival 2017 programme.
The 'Art, Access and Urban Walking' grew out of the walk I led as part of Jane's Walk Leeds in May. The idea was to create conversation around accessibility in urban and green spaces, and document it in a creative way through photography, writing, sketching, or spoken word. There were so many snippets of conversation I wish I had recorded, about the spaces we occupy, how we neglect visiting areas outside our neighbourhood; and once we hit the shopping park, conversation moved towards accessibility in public spaces.
As I have written about before, I have a neurological illness, which has effected my mobility, and also my energy levels, as well as causing me great pain at times. On the day of the walk, I felt very disabled by my inability to network and talk about what I am doing and thus spread the word (I had not been able to get to any of the other events during the festival). This caused me to drop into a low mood and feel anxious about the walk. Part of my journey with a chronic lifelong illness, is looking at accessibility, and being able to take part in activities. This is more than just mobility and having access into a place, I need to consider my energy levels, restricting how far I can travel, and how long I can stay. Social isolation brought on by an illness can definitely have an impact on mental health, so leading this walk, it was important to me to highlight this.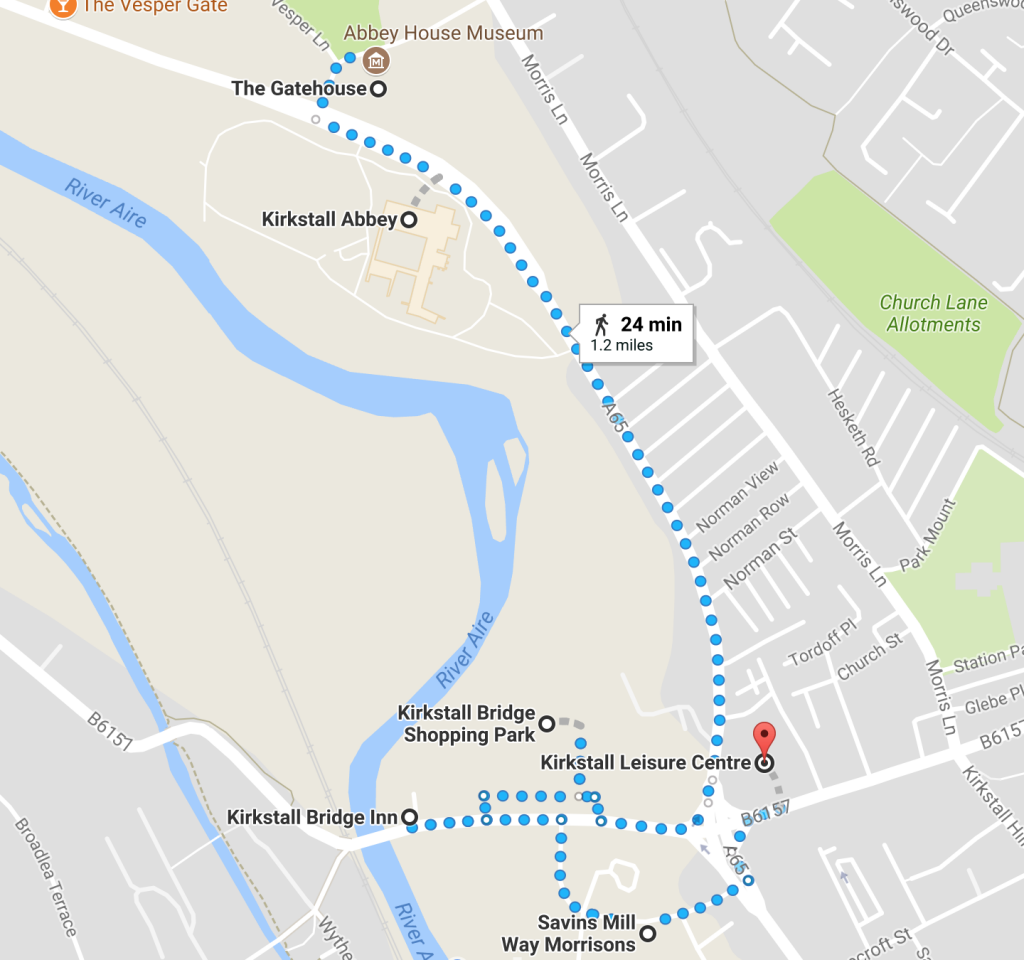 We met at the Gatehouse Cafe adjacent to the Abbey House Museum. I noticed there is not signage out the front of the cafe, so it was not immediately obvious where it was.
I had done research about the community in Kirkstall as well as looking at the route we were taking and questions that might arise. We discussed the extra steps that wheelchair users and those with reduced mobility have to take to enter older buildings, an impairment disabled by design. We acknowledged that it isn't always practical to make the environment flat and even, especially in a hilly city such as Leeds, but in doing so, we have to also acknowledge the extra work that those with physical impairments have to take to travel places. However, some pavements are rather questionable.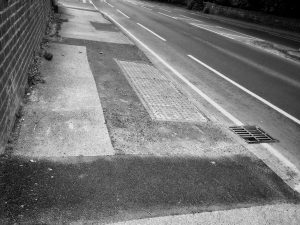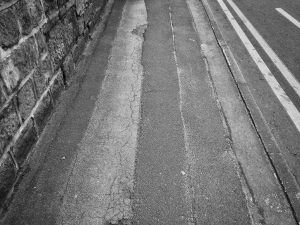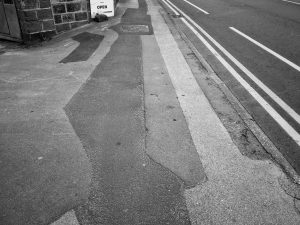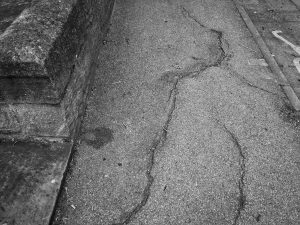 I explained to the group that since becoming ill, my pace had slowed considerably, I have to stop frequently to rest. My journey around the Kirkstall Parklands, has led me to discover details in the landscape that I hadn't noticed or paid attention to before, as I rushed by. Walking my dog has given me the impetus to continue moving and exploring, regardless of becoming restricted in my location. I have begun without intention, to collect images. I documented spring fastidiously, learning the names of all the flowers in the process. Once flowering had died back, my focus moved to the environment itself, natures typologies.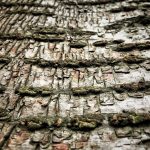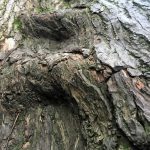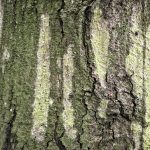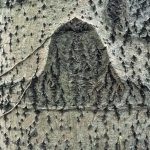 I have begun seeing more.
Bark, the differing cloak of each tree, the marks scored deep, choked by ivy, the amputated branches leaving behind eyes, parasitic plants anchored to the ridges.
Inspired by the Becher's Typologies, my collection of observations uncover the journeys I take, the paths I frequently walk, and the flux in which nature exists. This is a work in progress, and I will update in a future blog.
Our conversation moved to access in our local green spaces. There was a fascinating discussion about plants, the way in which they grow and survive. One of our members was fantastic at naming the trees and offering green fingered wisdom passed down from her grandfather. We talked about rest points, access to toilets, the incline of a path, the way in which the practicalities of accessibility may impact on the countryside and parks. We are rich with the green space the city of Leeds and its boroughs offer us, and yet we seldom investigate much past our own neighbourhood. I mentioned the wonderful Middleton Woods, an ancient woodland in south Leeds, best viewed when the carpet of bluebells are announcing spring. But there was surprise from members of the walk at the existence of Middleton Railway which is the world's oldest continuously working public railway, founded in 1758.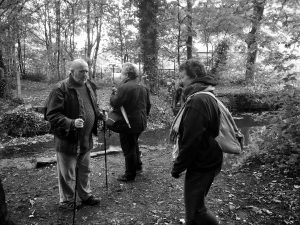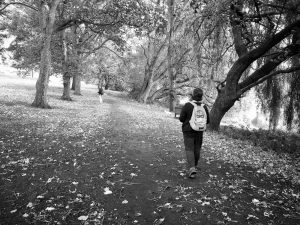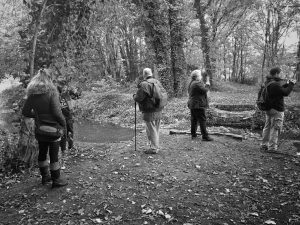 I created a list of community hubs, local sports, places of worship, events, volunteering etc in Kirkstall with the help of my local councillor Lucinda Yeadon, and a prominent member of the Kirkstall community. It ended up being over a side of A4 in length, and I don't think it is even complete. This research was to find out more about our neighbourhoods, and to find pride in the places we live. Lucinda tells me that if we asked any other councillor about their ward, they would hopefully be just as helpful! If you are interested in finding out more about your area, you can find your local councillor here. I am sure a quick google to find your representative outside of Leeds, should reveal the answer.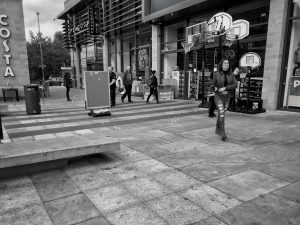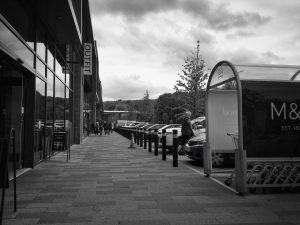 We reached the shopping park and conversation turned back to accessibility and how it can be applied. Amongst the group was an architect, and a PhD student who is studying at the Centre for Disability Studies at University of Leeds, his PhD has a working title 'Personal Assistance: The Challenge of Autonomy'. It is interesting to hear views from other people around the topic of accessibility, so it was really exciting to have someone who spends their time really researching the subject. Modern architectural design is considerate of the challenges that people with physical impairments have, but often the building itself is not enough to really address the societal barriers which people with impairments face. We discussed how the term 'fully accessible' is used a lot, but in actual fact, a wheelchair ramp and an just about accessible toilet is all that is on offer. Can places truly be fully accessible? We could have a changing places toilet, but does accessibility stop with physical impairment? The interesting 'Around the Toilet' arts based research project, takes us into more depth about this subject. Of course, toilets are not the only barrier to accessibility. Sensory impairments, are often an after thought, if thought about at all. The lights we use, the sound, the layout, the signage, the colours, the crowds of people, the service, the knowledge…  Visual impairments, autism, hearing impairments, all of which can be disabling to a person if environments do not acknowledge their existences.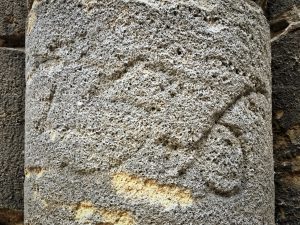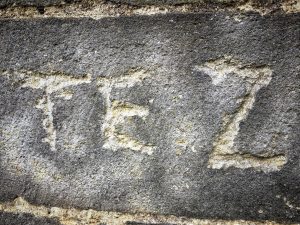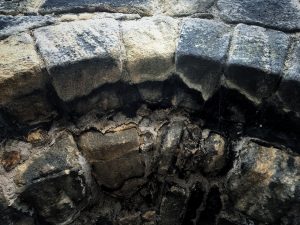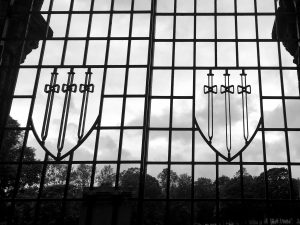 Accessibility is a broad word, and looking past how to get into a place, we need to consider those who are left outside because of reasons that haven't been considered. If we are truly to make something fully accessible, and our able bodies cannot think past ramps and toilets, we need to retrain ourselves on the true role of the social model of disability.
We finished two hours later, and tiredness hit me, so we stopped at the pub. An interesting conversation developed between the two companions remaining, regards to nationality and how they fit in in England. Spanish, but living in Leeds for almost 4 years, and South African and living in the UK for much longer, their views on the country and the way we behave is very insightful. There is a reserve around the English, that being outspoken and animated, takes people by surprise. But in complete contrast to this, we have no problem staking our claim as a nation that has colonial pride, and hates being invaded. Racism has risen, more so after Brexit, and the lack of integration often thrown at immigrants with spiteful vitriol, forming the cause of their mistrust. I would not want to integrate with this notion of 'real englishness', if this red cheeked white man was looming over me like a monster – I would feel intimidated and seek the sanctuary of people like me. Accessibility eats at the heart of everything we do in society, and if we aren't listening and considering the views of the people that our environments are disabling, then we are not accessible at all.
Views on racism, and the nature of white supremacy within our towns, is another blog waiting to be written!
The last thing I will say about accessibility, Kirkstall Bridge Inn is a wonderful pub, but I was very disappointed to see the red emergency cord in the accessible toilet, tied up out of the reach of anyone who may need it. Is it a hindrance? Well imagine life where your daily existence is constantly met with hindrance and frustration…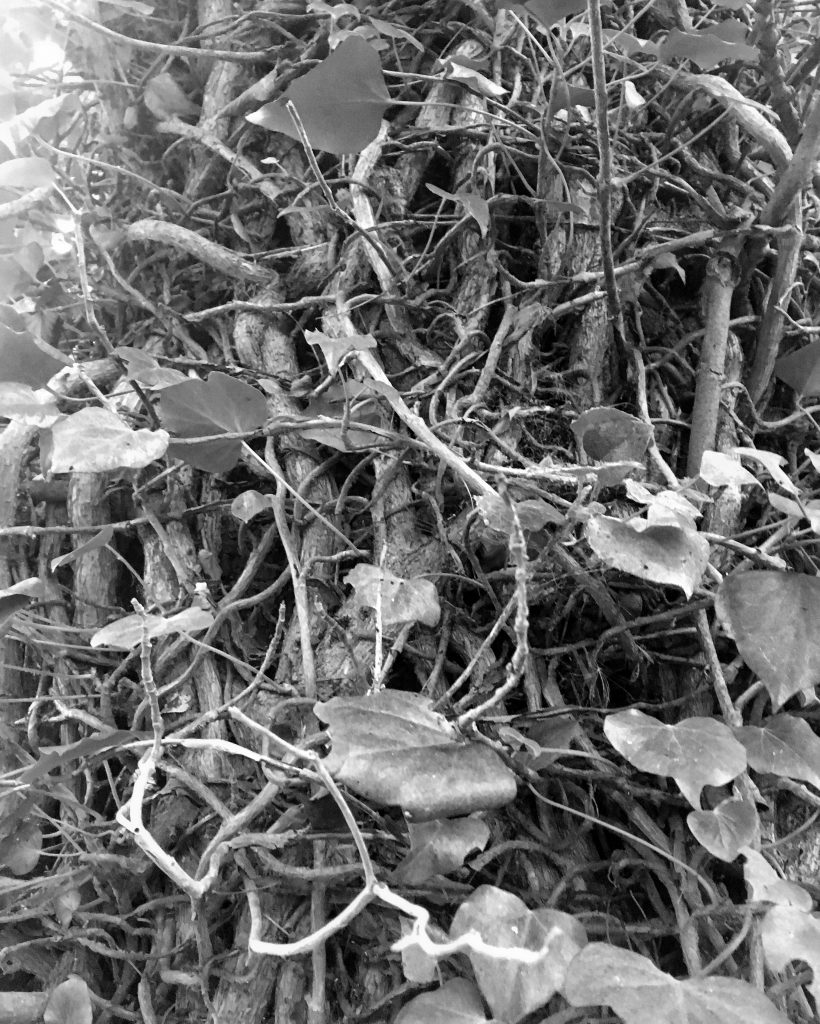 I am hoping to draw in some images and thoughts from the people I walked with. So will add that at a later date.