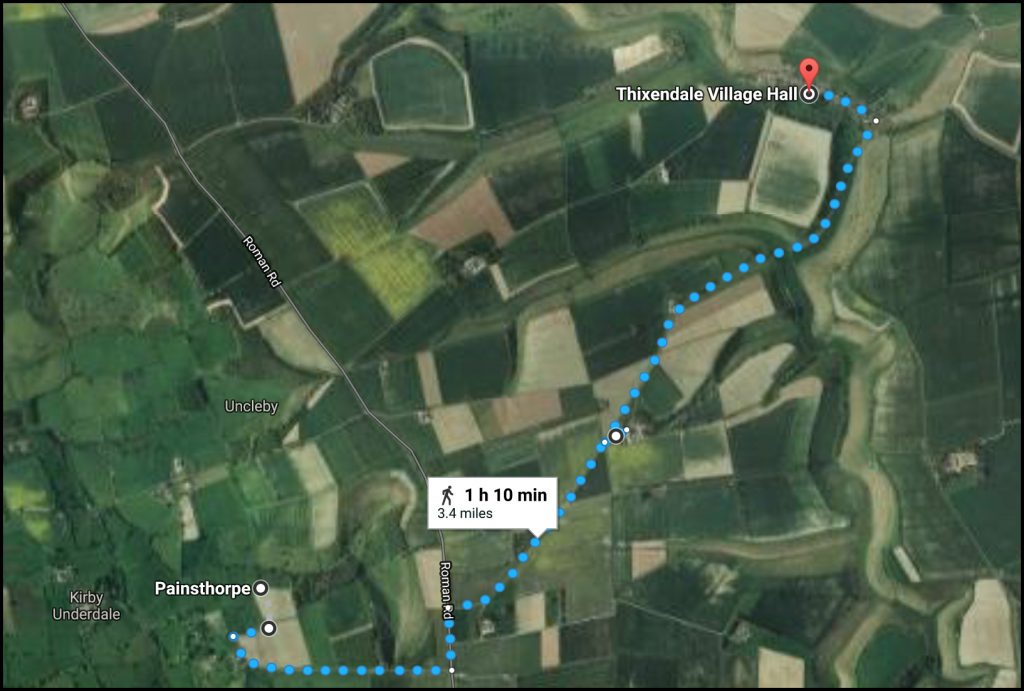 Sometimes determination is a pain in hindsight
It's been almost a year since we last ventured into the Yorkshire countryside as Leeds Photography Excursions. In that year my health has deteriorated, causing me to have fatigue and reduced mobility (as just two of the symptoms), it has been both an interesting and frustrating year. Itchy feet wanted to take me away from Leeds and to explore another part of Yorkshire. The original destination was set to be Aysgarth, to find the waterfalls, but Storm Brian put a literal damper on that, so I called up my friend, who lives on a farm on the border of East Riding of Yorkshire and North Yorkshire, and we were all set to visit. We drove to Painsthorpe, and  took to the country lanes to walk towards Thixendale, a tiny village and part of the Yorkshire Wolds. We visited the Robert Fuller Gallery on route, where I bought some lovely illustrated prints of the local wildlife. We finished our walk at the Thixendale Village Hall, for a cup of tea and slice of cake – although, I went off script and had a rather delicious red pepper and herb homemade bread. Normally I would've been all fired up ready to walk back, but by that point, I was really struggling, and the concrete boot I normally drag around with me had been lined with lead. We had the luxury of being picked up by my friends husband! It was a frustrating walk, and I hurt the following day, but I have missed the countryside, and the pain was worth it.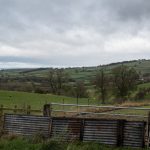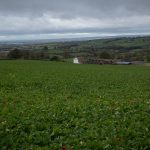 With illness, and the change in my walking, my movement has slowed. When I walk for a distance I am pained, every step becomes a struggle, it aches my back, my gait has changed as  I move forward, swaying, dragging my foot, my legs working harder as I lift them higher. I am behind everyone, as they speed along chatting.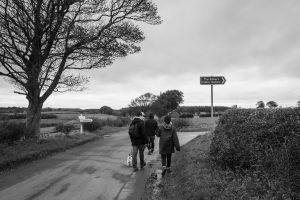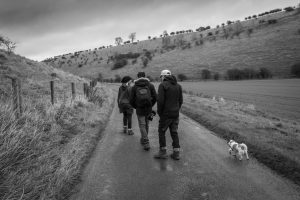 There are stories with every walk, Stop! wait for me, I am walking slower now. The wind, my dog doesn't like the cold wind, he's little and the freshness of the Yorkshire countryside is harsh.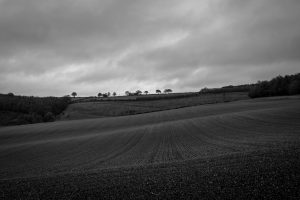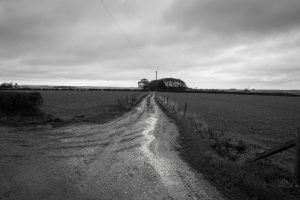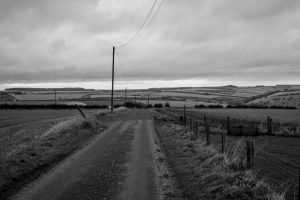 The stories we tell as we walk. We remember the last time we were together, we remember things we have done since, we talk about places we haven't been, and where we would like to go, we find out about the histories, look at the land, and learn about the neighbours, two miles away.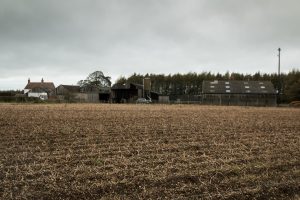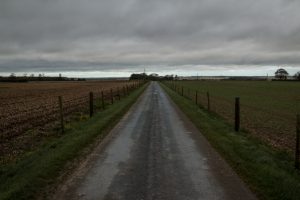 What's in the picture? What was the feeling? What were the sounds, the noises that permeate the air? What were the smells?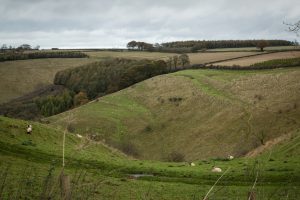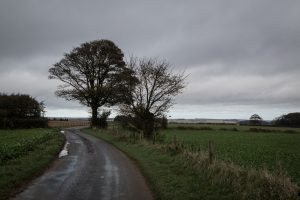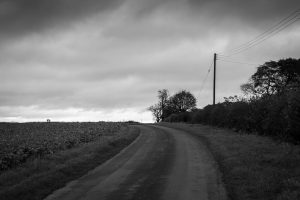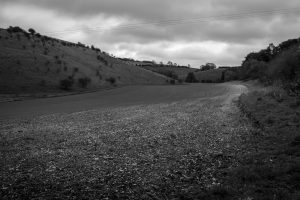 With limited movement, I still find so much pleasure in being out walking, and slowing down, I have found my senses are heightened, I notice more. So although illness has kept me almost still, slowing down does not make me enjoy things less. My walking is my art, and this is something I really want to explore much more.
Do we see the same?
the same roads, the same horizons, the same skies, the same grass growing in fields, the same sheep, the same pheasants, the same fences, the same trees